Trouble viewing this email? Click here to see it in your browser.
MPress Artist & Tour News:
Catch The Buzz
Rachael Sage
November 2014
Yahoo! Music Premieres Rachael Sage's New Video for "Wax"
Yahoo! Music hosted the exclusive premiere of the new video by prolific songstress Rachael Sage. The video for the song "Wax", from her new album Blue Roses, may just be her most evocative yet. Directed by award-winning filmmaker Nick Clark and features an industrial jungle of artwork by sculptor Clare Graham made entirely of recycled materials. Renowned theremin master Armen Ra (Antony & The Johnsons, Marc Almond) also makes a guest appearance in the video.
"Wax" is also a featured new release on Vevo!
---
You're Invited! Rachael Sage's Boston CD Release Show
Rachael Sage returns to Club Passim on Nov. 23rd for the Boston-area celebration of her latest album Blue Roses.
Featuring The Sequins:

Rachael Sage (vocals, piano, guitar)
Andy Mac (drums)
Ward Williams (cello)
MPress Records invites you to attend as our guests, please email to reserve your tickets.
---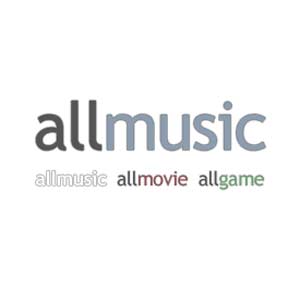 All Music Guide Premieres Blue Roses
All Music Guide hosted a week-long exclusive stream of Rachael Sage's new release Blue Roses during release week, and lots more press has been coming through including this beautiful spread in Life After 50 Magazine and this Examiner piece on Rachael's concert with Judy Collins!
Here's some more notable press pieces & premieres:
---
NYC Art Reception & "Blue Roses" Listening Party
Rachael Sage, who is also a talented visual artist as well as a musician, held an art reception and "Blue Roses" listening party at New York's Think Gallery on Nov 12th. This is the second Think Gallery show for Sage, she has been creating mixed-media artwork, drawing and painting since grade school. Working primarily with acrylics, ink and — of course! — glitter, Sage deems her hometown NYC to be her greatest inspiration.
Her work will be on display through the New Year, and she'll be hosting a contest on her Instagram account to encourage fans to name her pieces and win copies of her new album!
---
"Fresh" Online Marketing Campaign For Blue Roses
The online marketing campaign for Rachael Sage's Blue Roses continues to build, spearheaded by Fresh Tracks and Atom Splitter PR. Recent placements including the All Music Guide stream and the Yahoo! Music video premiere; the formidable online marketing team has been helping MPress create more opportunities for Rachael's music to get to new fans in new ways, such as curated playlists, features on new streaming services and contests.
Here are a few notable mentions:
Bop.fm "Favorite Heartbreak Songs" Curated by Sage
Muzooka "Blue Roses" Added to their "Hot Song" and "New Songs" Playlists
Mixrad.io formerly Nokia MixRadio adds "Wax" to Singer- Songwriter Playlist
The Celebrity Cafe CD Giveaway Contest
Shakefire CD Giveaway Contest
RedditAMA
---
Blue Roses Makes Waves At Radio
So far, The Blue Roses radio campaign has yielded some great stats at Triple A and College formats, including: over 200 college, non-comm and comm station adds, increased airplay and spins at over 100 stations and charting in the top 30 at 15 stations.
Earlier this month Rachael appeared on Sirius XM's Derek & Romaine Show in New York, NY.
Indicator Station Adds
| | |
| --- | --- |
| WYCE - Grand Rapids, MI | WFIV - Knoxville, TN |
| KTAO -Taos, NM | KSPN - Aspen, CO |
| KFMU - Steamboat Springs, CO | WJCU - Cleveland, OH |
| | |
Charting at College & Non-Comm
| | | |
| --- | --- | --- |
| WLFR in Galloway, NJ (#7) | WMSC in Upper Montclair, NJ (#19) | WMSE in Milwaukee, WI (#27) |
| KQAL in Winona, MN (#10) | WRCU in Hamilton, NY (#20) | WSYC in Shippensburg, PA (#28) |
| WMVL in Purchase, NY (#11) | WDCV in Carlisle, PA (#20) | WVMW in Scranton, PA (#29) |
| WSCA in Portsmouth, NH (#11) | WERU in East Orland, ME (#22) | WBNY in Buffalo, NY (#29) |
| KAOS in Olympia, WA (#12) | WMCO in New Concord, OH (#26) | KHNS in Haines, AK (#30) |
Increased Airplay/ Medium Rotation or Higher
| | | |
| --- | --- | --- |
| KMNR in Rolla, MOL | KDUP in Portland, OR | UIC in Chicago, IL |
| KHOL in Jackson, WY | KRNU in Lincoln, NE | KXTR in Stephenville, TX |
| WSND in Notre Dame, IN | KVNF in Paonia, CO | WRRC in Lawrenceville, NJ |
| KCPR in San Luis Obispo, CA | KWCR in Ogden, UT | WRUR in Rochester, NY |
---
Rachael introduced all new merchandise for her latest album, including new shirt designs featuring drawings by Brooklyn-based artist Dan Paul. His Blue Roses designs appear on two new shirts including a unisex t-shirt and a womens tank top.
The "Blue Roses" collection also includes limited edition posters, signed merchandise and kazoos!
---
You're Invited: Pittsburgh CD Release For Blue Roses
Rachael Sage performs at Garfield Artworks on Sunday, December 7th, 8pm for the Pittsburgh, PA celebration of her new album, "Blue Roses".
Pittsburgh is the hometown of the Abby Lee Dance Company, the subject of Lifetime's #1 Reality Series, "Dance Moms" - which featured over 10 of Rachael's songs in 2014's Season 4.
MPress Records invites you to attend as our guests, please email to reserve your tickets.
---
Rachael Sage Partners With Concert Window For First-Ever Online Holiday Show!
As a special Holiday gift to her listeners, Rachael will be partnering with Concert Window on December 9th at 9:00PM EST to present an intimate live concert, direct from our MPress Records headquarters in NYC! This will be Sage's first official online concert, and will feature repertoire from her new album "Blue Roses", along with some old favorites and even a couple seasonal ditties.
Concert Window is an online music venue, their platform allows musicians to broadcast directly to music lovers, who can watch live shows any night from a computer, tablet or smartphone.
Tune in Tuesday, December 7th at 9PM!
---
| | | |
| --- | --- | --- |
| Nov 23 | Boston, MA | Club Passim |
| Dec 7 | Pittsburgh, PA | Garfield Artworks |
| Dec 9 | Concert Window | Rachael Sage's First-Ever Online Holiday Show! |
| 2015 | | |
| Jan 16 | Chicago, IL | City Winery (with Mary Fahl) |
| Jan 17 | Milwaukee, WI | Shank Hall (with Mary Fahl) |
| Feb 6 | Binghamton, NY | Bundy Museum |
| Feb 10 | New York, NY | Joe's Pub |
| Feb 18-22 | Kansas City, MO | Folk Alliance |
| Mar 19 | Austin, TX | MPressFest SXSW 2015 @ Soho Lounge |
| Apr 12 | Alexadria, VA | The Birchmere (with Shawn Colvin) |
For more information on Rachael Sage point your browser to:
http://www.rachaelsage.com
http://www.facebook.com/rachaelsagepage
---
---
Label Contact: Melanie Rodriguez // melanie@mpressrecords.com // 212.481.7243
www.mpressrecords.com Twitter: @MPressRecords